Pee-Litical Target Toilet Light Projector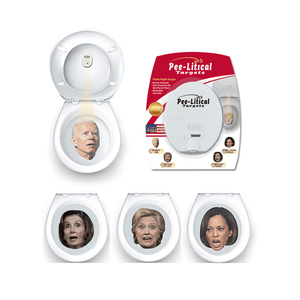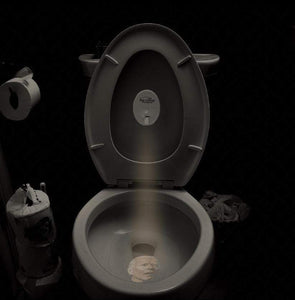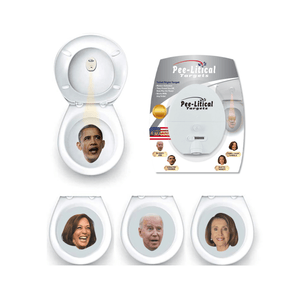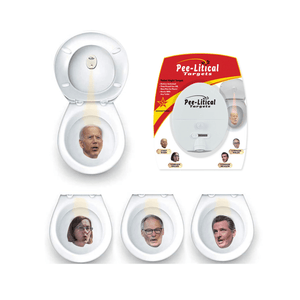 Our original, hilarious patented toilet light projector is:
Motion-activated easily mounts to the lid of any standard toilet. 
Effortlessly switch between these 4 geniuses: 

Creepy Joe Biden – Camel Laugh Kamala Harris - Crooked Hillary – Nutty Nancy Pelosi

Your guests, family, friends - are going to lose it (good or bad, it'll be entertaining we promise). Secretly stick one in a Liberal's toilet and enjoy their reaction.
Instructions: be sure to clean and dry the lid of your toilet before using the double-sided 3M tape (provided) to mount to the lid. Apply the tape horizontally across the back of the unit and be sure to apply firm pressure.

***Requires 3 AAA Batteries - not inlcuded***
Awesome
Such a fun gift! Hilarious
Love it
Start my day every day doing exactly what I want to do! Poop on Brandon!
Hilarious and can't wait to gift it ( I bought myself one too)!
Terrible product, fell off into the toilet the first day. Save your money
Pee-Litical Target Toilet Light Projector